Role on project: Writer                                                                                                                                              
FIFA 17 revolutionised the genre of sports games forever with the introduction of its critically acclaimed story mode, The Journey. The Journey places the player in the boots of the English Premier League's next rising soccer star, Alex Hunter, and charts both the on- and off-pitch trials, tribulations and triumphs associated with becoming a professional player in the world's most popular and competitive league.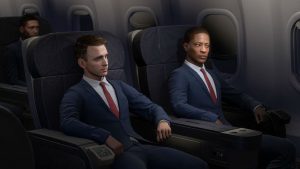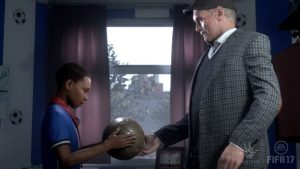 As the project's writer, Martin worked closely with FIFA 17's narrative director to write the game's story and script, which would go on to be nominated for the Writer's Guild of Great Britain 'Best Writing in a Video Game' award 2017 and the Canadian Video Game Awards 'Best Narrative' award 2016. Upon its release, FIFA 17 became the fastest selling instalment of the series in the franchise's 20+ year history and attained an impressive 85% Metacritic rating.
The writing received widespread critical acclaim from the international press. Forbes declared, "The Journey is spectacular," whilst GQ magazine called it "...a story mode that may just be the best of its kind in the business". Leading video game website Eurogamer lauded The Journey as "bold and innovative," describing its story as "touching, thoughtful and genuinely funny and warm throughout."
View the full movie of FIFA 17 The Journey: