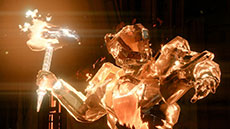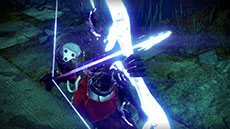 Role on Project: Co-Lead Writer                                                                                                                                                              
The thrilling, multi-million-selling follow-up to Bungie's BAFTA-winning space odyssey, Destiny received widespread critical acclaim, attaining one of the highest video game Metacritic ratings of 2015: 89% on Xbox One and 86% on PlayStation 4.
IGN, the world's leading gaming website, awarded the game 90%, stating that, "The campaign is a fun highlight, with a succinct six-hour story that kept me intrigued and invested with clever level designs, gorgeous cinematic cutscenes and funny dialogue." World-renowned gaming website Gamespot praised the "exceptional narrative" which "transcends archetypes, and shows signs of humanity in its storytelling," and the game's "outstanding voice acting, characterization, and cutscenes". Gaming website TheSixthAxis awarded the game 90%, stating that The Taken King "shows off a renewed flair and panache to Bungie's storytelling," whilst praising the "great new story led by compelling characters". Website USGamer.net also awarding the game 90%, writing, "The Taken King has a tightly written, engagingly articulated plot, and a series of story missions that are varied, riveting and thoroughly enjoyable."
Martin worked with Bungie's internal writing team to co-create the story and co-write the game's script and cinematics, working both remotely and as an embedded member of the writing team.
Watch all the cutscenes from Destiny: The Taken King: